ABOUT
Orgdesign Works helps organizations to design and implement more effective ways of working.
There are many talented, motivated people working in organizations today. That's why there's huge potential for corporations to make a positive impact in the world. But being part of a large company feels bureaucratic and slow. Hierarchy seems to prevent us from working productively. Even senior leaders experience this. The traditional hierarchical model is no longer the most effective and efficient way. We need to implement new approaches and different ways of working.
The way you design your organization and enable people to work together productively and purposefully will be the key to success. Orgdesign Works provides consulting, executive-interim and coaching to support you to transform the way you work.
JODIE'S STORY
Since stepping away from employment in a large company and learning about alternatives to established organization models, I'm now on a mission to help companies design organizations for greater impact.
As a leader, I've often experienced how bureaucracy and politics slow down progress. I used to think,
"That's just the way it is. Organizations are complex. If you want to be successful around here, you should learn how to navigate the complexity."
Then I asked myself how things could work differently.
I studied different ways of working and discovered that the traditional organization hierarchy is not the most effective design for businesses. It's not even the most efficient. This led me to search for alternatives to the traditional model.
It doesn't mean there is a one-size-fits-all solution that everyone should implement. Each business must design their own approach to fit their strategy and purpose.
My work in big companies convinced me that corporations can be a force for good in the world.
I know that people working in the corporate world are amazing, smart and passionate. I believe the best change happens when everyone participates.
I founded Orgdesign Works because I want to contribute to designing the organization of the future.
Jodie Goulden
Consultant. Interim HR Executive. Speaker-Coach.
BA (Hons) Psychology, University of Western Australia.
Board Member, Organisation Design Institute.
Speaker-Coach, TEDx.
20 yrs experience at BASF, Lucent Technologies, Deloitte.
10 yrs leadership experience in Germany, China, Singapore, UK.
Formerly Head of Global Development & Learning at BASF.
Numerous positions in Human Resources, Corporate Communications, Change Consulting.
Organization Design Master Class, EODF.
Certificate Managing Disruptive Change, RWTH Aachen.
Certificate u.lab From Ego- to Eco-systems, MITx.
Design Thinking und Agile Werte, D-Collective / University of Würzburg.
Nutzerzentrierung und Early Stage Prototyping, D-Collective / University of Würzburg.
Presencing Foundation Program, Presencing Institute.
Organization Capability for Strategic Implementation, Michigan Ross Business School.
PROJECT PARTNERS
Orgdesign Works collaborates with partners who have exceptional competence, bring creative expertise, and add value to our shared projects.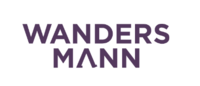 Wandersmann is a consultancy for Change and Human Resources Management that supports with tailor-made consulting, coaching and qualification services. Anja Pohlmann and Nils Wandersleben have worked for many years in several different corporate cultures. In local, regional and global management positions with leadership responsibility for large numbers of employees. As psychologists with extensive business acumen and a systemic attitude, they bring valuable expertise to handle today's dynamics and complexity successfully.
Listening Alchemy is dedicated towards inspiring and catalysing listening beyond what is typically considered. After 25 years experience in interpersonal and organisational communication, Raquel Ark's work is devoted to sharing ideas, tools and resources so that people can grow their listening capacities while also helping others to do the same. This can increase performance, creativity and satisfaction while building trust, also in teams and across multi-stakeholder groups. Her purpose is to inspire individuals and groups to integrate listening into what they already do in order to take their work to another level and feel good. Listening is the doorway to understanding, the bridge to connections and the foundation of trust.