OUR STORY
After years of working with complex organizations, we understand that they can be bureaucratic and slow. Excessive hierarchy prevents people from being the best they can be. As leaders ourselves, we've experienced it firsthand. Maybe that's why our clients open up and share with us what they see in their own organizations – that much of the complexity is unnecessary.


Our work is grounded in the belief that change happens when people participate. We show you how to involve people early in change because the collective intelligence of the group will result in better solutions. If you believe that inclusion is not just the right thing to do, it is key to innovation and sustained performance, we are with you.
Orgdesign Works was founded in 2017. Jodie and Richard met through the European Organisation Design Forum in 2019 and we decided to work together to take Orgdesign Works to the next level. We help companies achieve a better future.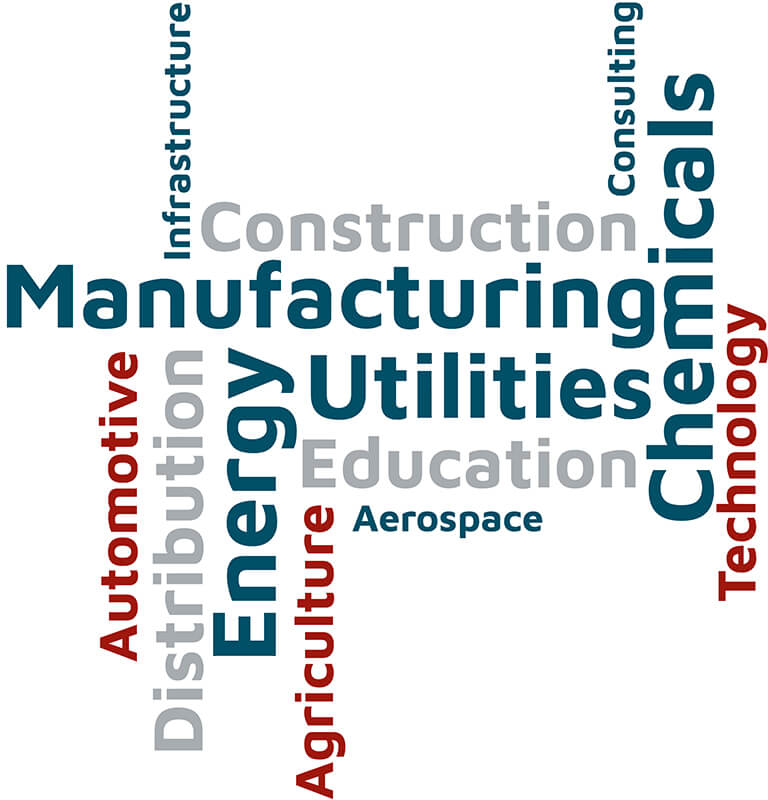 JODIE GOULDEN
Founder, Orgdesign Works. Certified Organization Design Professional (CODP). Board Trustee, Organisation Design Institute. Faculty, European Organisation Design Forum. Board Member, Organization Design Forum.
Career experience in Germany, China, UK, Singapore, Hong Kong, Canada, Australia.
Multiple leadership roles at BASF including Head of Global Development & Learning, Director HR ASEAN, Head of HR and Communications Asia Pacific (Cognis), Global HR Business Partner. Prior experience at Lucent Technologies (later Alcatel, Nokia) and Deloitte.
BA (Hons) Psychology, University of Western Australia. Organization Design Master Class, EODF. Managing Disruptive Change, RWTH Aachen. Design Thinking and Agile Values, D-Collective/University of Würzburg. U.lab From Ego to Eco Systems, MITx. Organization Capability for Strategic Implementation, Michigan Ross Business School.
Developed bottom up change initiative for a pan European finance department in aerospace industry to develop more empowered ways of working.
Reorganized a HR unit spanning multiple affiliates in Asia Pacific by developing blueprint for leaner, more business oriented HR organization.
Supported a major integration in chemical industry by preparing the people strategy to deliver growth expected from integration synergies, production investments & market development.
RICHARD LUCAS
Over 30 years of international experience in large-scale organizational change, organization design and HR management across Europe, the US and Caribbean. Successfully delivered major programmes in asset intensive and highly-regulated industries including Oil and Gas, Nuclear, Utilities, Construction and Manufacturing.
BA Hons in French and Sociology from the University of Reading
Career spans senior HR roles in Automotive, leadership roles in PwC for People and Change Consulting, and P&L responsibility for Transformation and Change Consulting for Sia Partners in the UK.
Led a combined consulting and client team to design, prototype and implement a radical new organization and ways of working for a French multinational Building Distribution company.
Led the programme to embed new performance processes and behaviours within a major European upstream Oil and Gas company, to turn around in-year performance and secure multi-billion-dollar investments in new assets.
Coached the leadership team of a world-scale joint-venture in LNG to align performance management processes, competencies and leadership team behaviours to drive a new operating culture centred on safety, people and performance.
Led the re-design of central and business unit support functions for an Anglo-French Energy company, ultimately to deliver up to £30M in cost savings and a simplified and more accountable organization.
TESTIMONIALS
STEVEN VALLENDER
Head of Asset Operations, National Grid Interconnectors
Click to read
Richard is an exceptionally skilled and experienced "operator". He provided deep insight and guidance to support the development and delivery of a crucial operating model redesign. Great to work with, direct when needed and guiding when the situation needs it, he has a vast toolbox of knowledge and experience that he has skilfully applied to our business's needs.
Steven Vallender
Head of Asset Operations, National Grid Interconnectors
YVONNE EISELE
Senior Vice President, Airbus Defence & Space
Click to read
Jodie provided inspiration, perspective and insight, then guided us through a process of designing our own solutions, resulting in concrete outcomes that we implemented successfully. I highly recommend Jodie as a consultant if you want to make real changes in your organization. My leadership team and I will be inviting her to work with us again.
Yvonne Eisele
Senior Vice President, Airbus Defence & Space
HEIKO ARNOLD
Chief Operations Officer, Member of the Executive Board at Aurubis
Click to read
Orgdesign Works not only delivered inspiring and powerful workshops – more importantly they helped us to become aware of our own capabilities as a team and to design our own agenda as the operations backbone of the company. What we have learned from Orgdesign Works is now part of our team DNA and we are on our way to implementing a more collaborative culture throughout the whole organization.
Heiko Arnold
Chief Operations Officer, Member of the Executive Board at Aurubis
MIKE KOSUB
Vice President Global Marketing & R&D Vileda Professional at Freudenberg Home and Cleaning Solutions GmbH
Click to read
For our Global Annual Meeting, where we presented our new strategy, we wanted to invite an external expert who could inspire us about agile leadership. It was not just her deep knowledge of organizations and her international leadership experience that impressed us, but also she was able to inspire us with her passion for the topic. I'd strongly recommend having a conversation with Jodie if you are thinking about how to move your organization to the next level.
Mike Kosub
Vice President Global Marketing & R&D Vileda Professional at Freudenberg Home and Cleaning Solutions GmbH
GRO KIELLAND
formerly Managing Director and Chairman, BP Norge
Click to read
Richard worked for me on performance management improvements, involving both organizational and process improvements through Evolve. Richard is focused, professional and knowledgeable. His philosophy of achieving sustainable improvements through coaching the organization to introduce change instead of doing it for them, worked well and was highly appreciated. I would appreciate the opportunity to work with Richard again in the future.
Gro Kielland
formerly Managing Director and Chairman, BP Norge
ED SMITH
Programme Director, Jewson
Click to read
I would highly recommend having Richard on any organisational design project. As Programme Director for a multi-site national brand, Richard supported me through a complete cross functional organisational redesign process. This involved keeping the overall programme on track with his coaching and evidence-based approach, whilst helping to effectively manage internal and external stakeholders.
Ed Smith
Programme Director, Jewson